Large Straight Run Kitchen
From
£34,560*
*Guide price for this outdoor kitchen layout. The final cost of the outdoor kitchen is determined by your choice of appliances, materials and extras.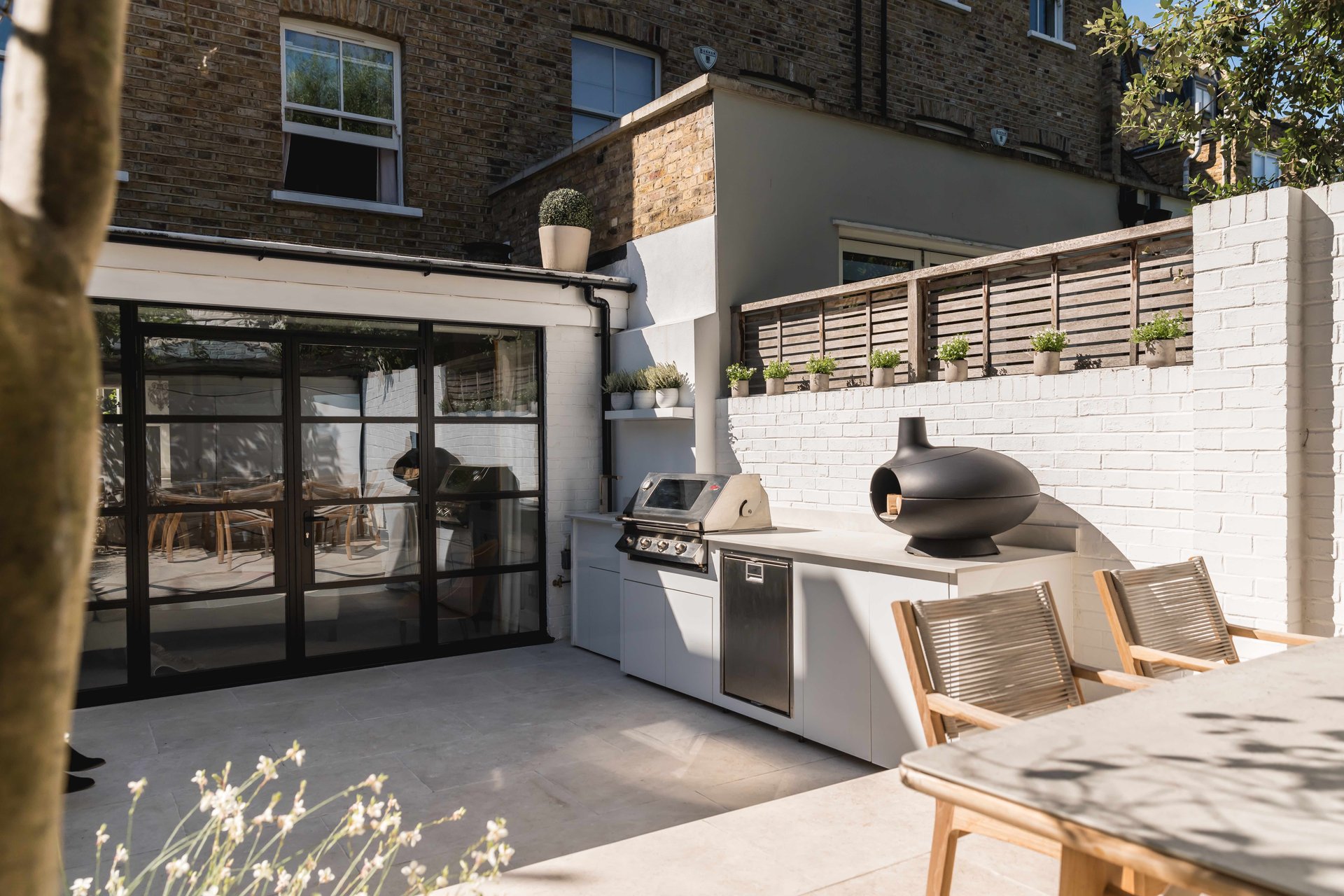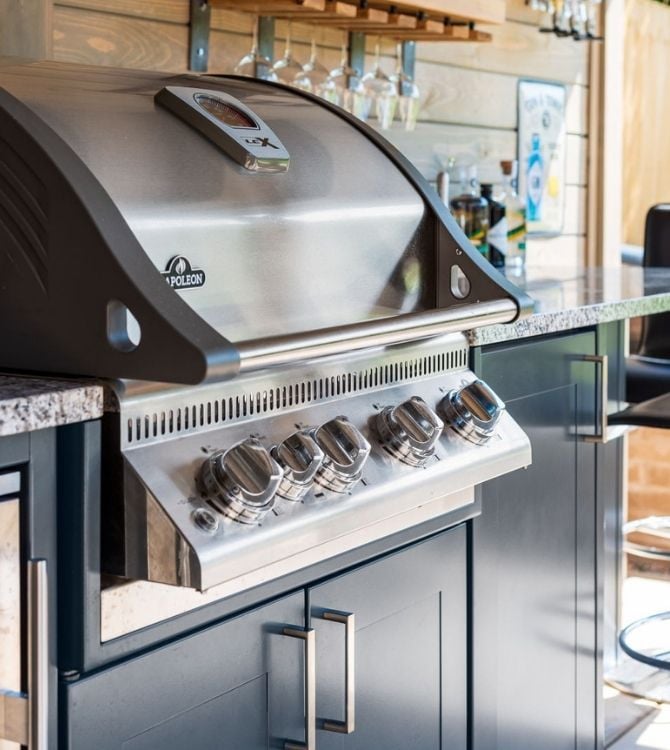 For those who want space for all the cooking toys
A substantial outdoor kitchen
Our largest straight-run outdoor kitchen gives you the freedom to include all your favourite cooking appliances and design features in your project and still have ample space to relax and prepare food. A fabulous addition to your outdoor living space.
Get Inspiration
WORKTOPS
Our extensive range of worktop materials offer you the choice of smart composites such as Dekton and Hi-Macs, as well as natural materials such as granite and ceramics, sintered stone and brushed stainless steel. They have all been chosen for their durability and appearance, ensuring that your outdoor kitchen looks good year after year.
CLADDING
We offer the widest range of cladding materials in the UK to ensure your outdoor kitchen perfectly complements your home and garden aesthetic and looks good for many years to come. From classic timber to contemporary stainless steel or the latest in composite cladding innovation, browse a selection of our materials and learn more.
APPLIANCES
From gas grills and outdoor sinks to full-size fridges and warming drawers, we know what it takes to create an individual outdoor cooking space. Add in a teppan grill or pizza oven to expand the range of dishes you can create in the open-air…
DESIGN FEATURES
Whether you want to ensure your kitchen is an eye-catching centrepiece with decorative laser-cut panels and bespoke lighting or spec it out with custom storage and tools, let us walk you through the possibilities.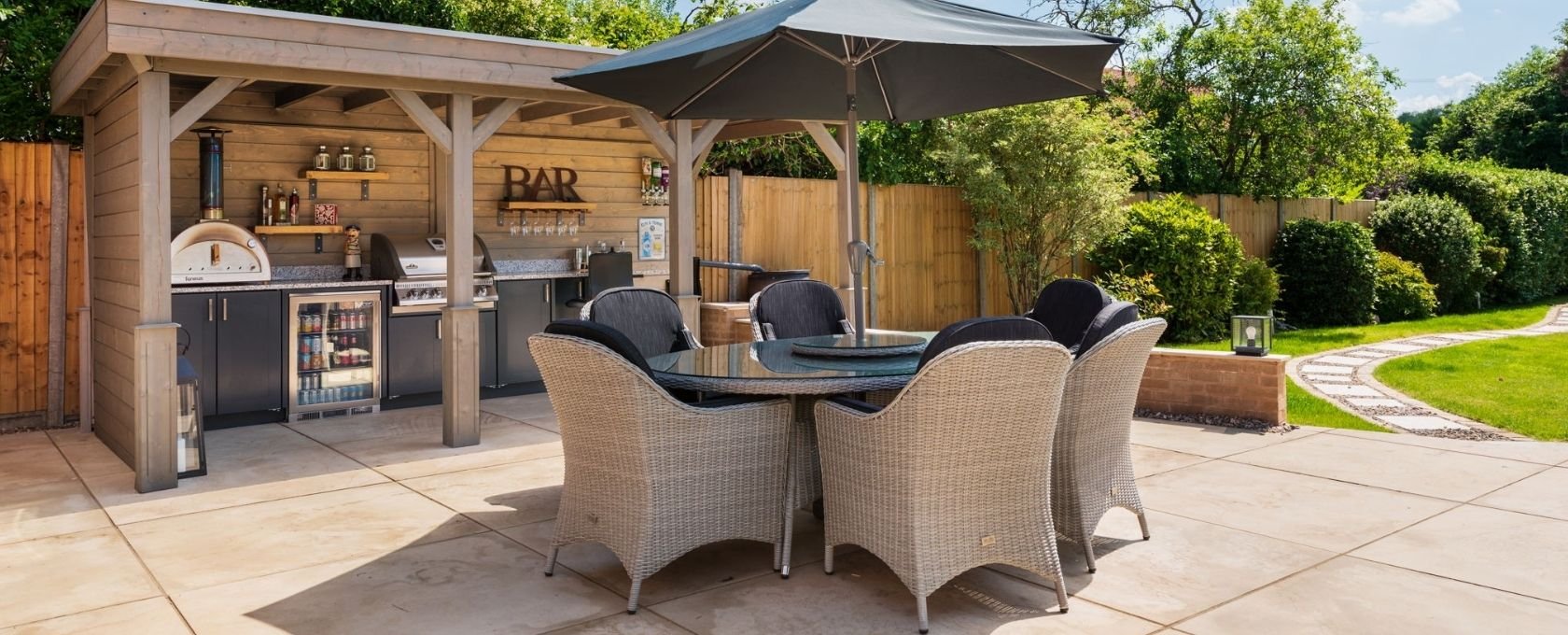 PERSONALISE YOUR LARGE STRAIGHT RUN KITCHEN
Our personalisation options are grouped into 4 categories - appliances, worktops, cladding, and design features - to demonstrate the choices which are available to you during the CENA design process. Anything is possible with our outdoor kitchens, so if you have any questions about our layouts or personalisation options, please get in touch with the design team.
Speak to a CENA Designer