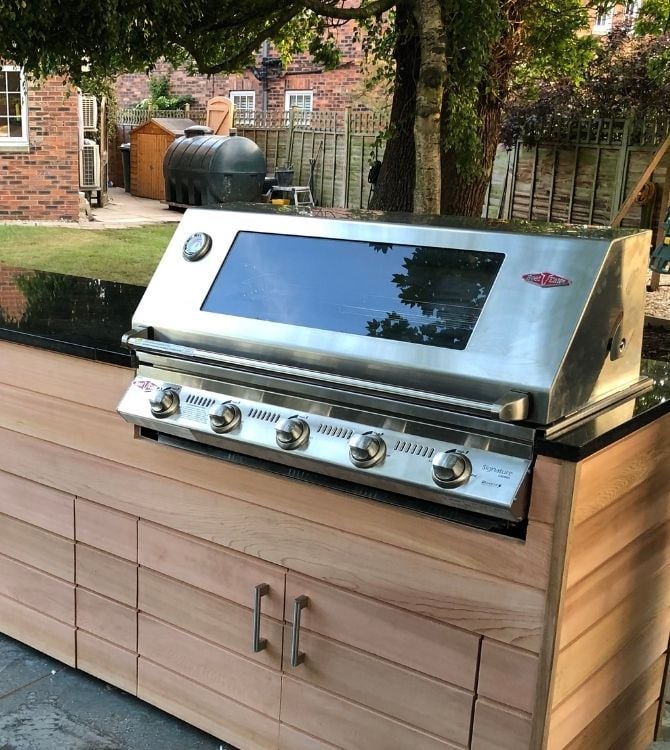 We offer the widest range of cladding materials for your kitchen in the UK, all selected for their durability, resilience to the elements and aesthetic appeal. The right cladding will add a wow factor to the final design and ensure the kitchen blends seamlessly with your home and garden style. Browse the possibilities below or get in touch with us to learn more.
Speak to a CENA designer
If you're not sure what the different cladding options look like on a finished outdoor kitchen, why not take a look at our Inspiration pages? We share images of our completed outdoor kitchen projects and share the layouts, appliances, worktops and cladding which make up each one.